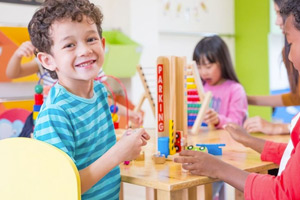 Om kurset
Know Who's Teaching Your Child
Our team of tutors possess the highest levels of pedagogical and linguistic education, and fluently speak English, Norwegian, and Somali. They're also extensively experienced in working with Somali foreigners, and children with varying learning aptitudes.
Providing A Fun And Effective Leaning Environment
If you're child isn't enjoying their learning experience, their chances of retaining what they're being taught are slim. This is why Afhooyo has placed so much emphasis on creating a learning environment that's not only friendly and inviting, but fun and rewarding so that your child's desire to learn will catapult their progress.
Who Are Somali Language Courses For?
Afhooyo believes in Somali for everyone! Our online Somalia language course is made available to children of foreigners, bilinguals, and immigrants all across the globe.
How Will My Child Connect With Your Teachers?
Modern technology has made connecting teachers to student as easy as turning on a computer screen. Our tutors are easily accessible via Skype, Zoom, or WhatsApp for private one-on-one sessions regardless of where you and your child are located on the planet.
What Gets Taught During The Language Classes?
We place a heavy focus on ensuring that your child truly understands what they are being taught. In order to accomplish that mission, Afhooyo classes are taught in the child's native language, so that they can better understand the material even being a beginner, and carefully work through all of the following aspects of learning the Somali language:
Learning how to speak Somali fluently
Communicating and understand Somali speakers
Writing competently while following the rules of the Somali language
Reading Somali-based books and understanding their content
Studying, living and feeling comfortable in Somali language exchange
Engaging Students In A Variety Of Learning Methods
Dialogues
Dialogue is an extremely important part of studying Somali. In order to ensure your child is building correct sentences, mastering new words, and learning the differences between word forms, we engage your child in constant spoken language, and encourage them to mimic the intonation and accent of the tutor.
Somali Cartoons & Films
Children love cartoons and funny movies! We want them to love learning Somali as much as they love their favorite cartoon and movie characters; so, we've combined the two. By doing so, we've created a giggly, yet efficient, way to aid in our tutors in really helping your child retain what they are being taught about the Somali language.
Somali Books
Everything from fables to folktales, mystifying stories and more are used by our tutors as a way to help your child master new words and learn proper grammatical structures that they will use while engaging the Somali language.
Interesting Activities
Keeping children motivated to learn is always a balancing act, and one that we've become quite good at. We use every trick and tool in the box to keep our students wanting to learn Somali. Everything from crossword puzzles to missing word games, Pictionary, fun quizzes and more.
Show More
What Will You Learn?
Donec rutrum congue leo eget malesuada.

Proin eget tortor risus.

Vivamus magna justo, lacinia eget consectetur sed, convallis at tellus.

Donec sollicitudin molestie malesuada.

Nulla quis lorem ut libero malesuada feugiat.
Course Content
Module 01
Lesson 1

Lesson 2

Lesson 3
Module 02
Student Ratings & Reviews
No Review Yet